Brief Introduction of Hemis Monastery Ladakh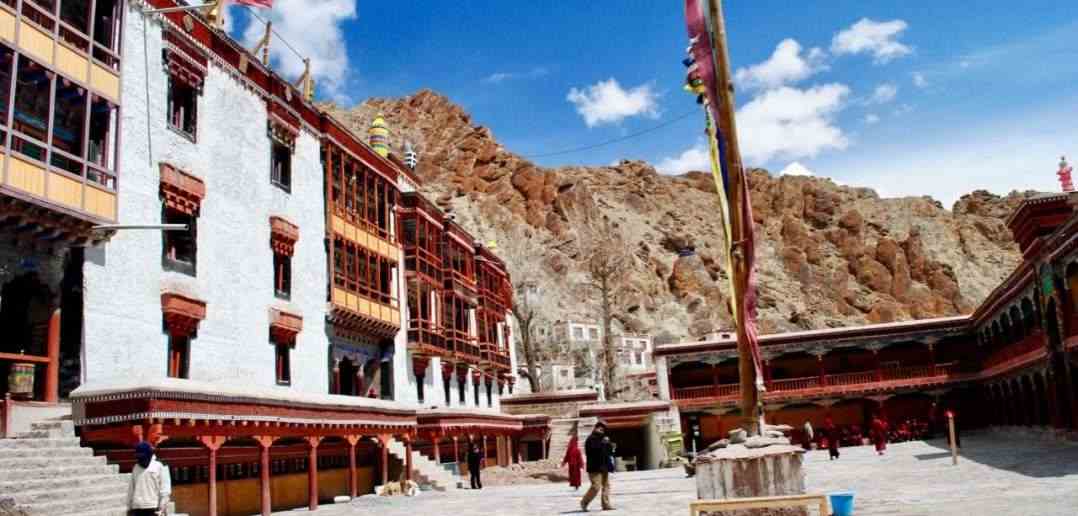 Brief Introduction of Hemis Monastery LadakhThe most popular monastery, Hemis Gompa is also dubbed the richest monastery in Ladakh. Situated around 45 km away from the capital city, Leh, Hemis Monastery is known for its annual 2-day religious event, Hemis Festival. The major attraction during the festival is the unfurling of the giant thangka (religious painting). In fact, every 12 years, during the Hemis Festival, one of the largest thangkas in Ladakh is unfurled infront of a large crowd.

Hemis is a 17th century Buddhist shrine which was re-established in 1672. This famous monastery in Ladakh is of the Drukpa Lineage of Buddhism. The gompa near Leh has a museum that houses a wide collection Tibetan books, Thangkas, gold statues and Stupas embedded with precious stones, weapons, carriers, and even a stuffed vulture pup.

History of Hemis Monastery

The history of Hemis Monastery states that it is considered to have existed before the 11th century. The monastery of Hemis is connected with Naropa, the pupil of the yogi Tilopa, and teacher of the translator Marpa. It is believed that Naropa and yogi Tilopa met at Hemis and together from here they proceeded to the ancient kingdom of Magadha.

Naropa was the founding father of the Kagyu-lineage of the Himalayan esoteric Buddhism. Therefore, Hemis Monastery is the main seat of the Kagyu lineage of Buddhism.Hemis Monastery Ladakh-Acme Tour and Travels
ABOUT Hemis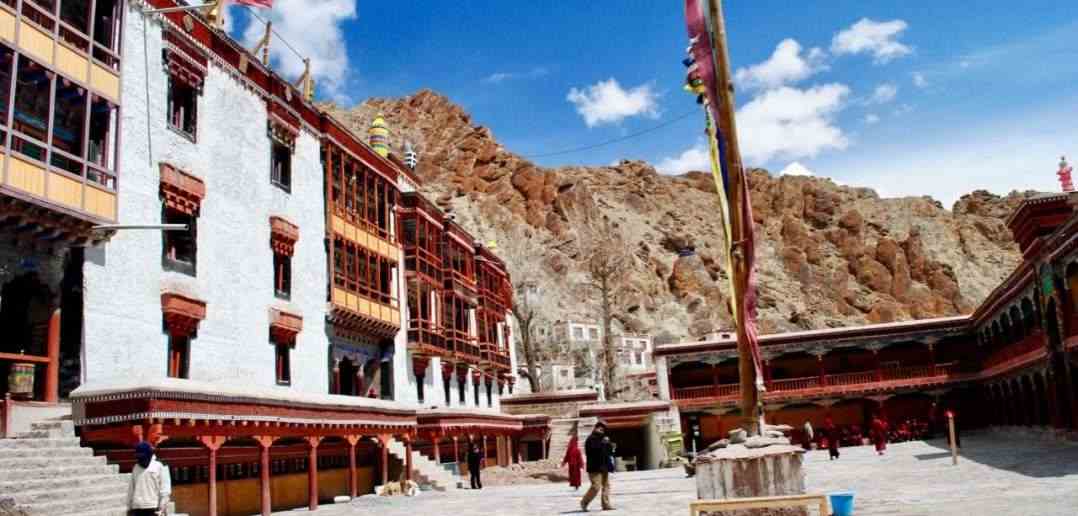 The most popular monastery, Hemis Gompa is also dubbed the richest monastery in Ladakh. Situated around 45 km away from the capital city, Leh, Hemis Monastery is known for its annual 2-day religious event, Hemis Festival. The major attraction during the festival is the unfurling of the giant thangka (religious painting). In fact, every 12 years, during the Hemis Festival, one of the largest thangkas in Ladakh is unfurled infront of a large crowd.

Hemis is a 17th century Buddhist shrine which was re-established in 1672. This famous monastery in Ladakh is of the Drukpa Lineage of Buddhism. The gompa near Leh has a museum that houses a wide collection Tibetan books, Thangkas, gold statues and Stupas embedded with precious stones, weapons, carriers, and even a stuffed vulture pup.

History of Hemis Monastery

The history of Hemis Monastery states that it is considered to have existed before the 11th century. The monastery of Hemis is connected with Naropa, the pupil of the yogi Tilopa, and teacher of the translator Marpa. It is believed that Naropa and yogi Tilopa met at Hemis and together from here they proceeded to the ancient kingdom of Magadha.

Naropa was the founding father of the Kagyu-lineage of the Himalayan esoteric Buddhism. Therefore, Hemis Monastery is the main seat of the Kagyu lineage of Buddhism.