Brief Introduction about Jammu City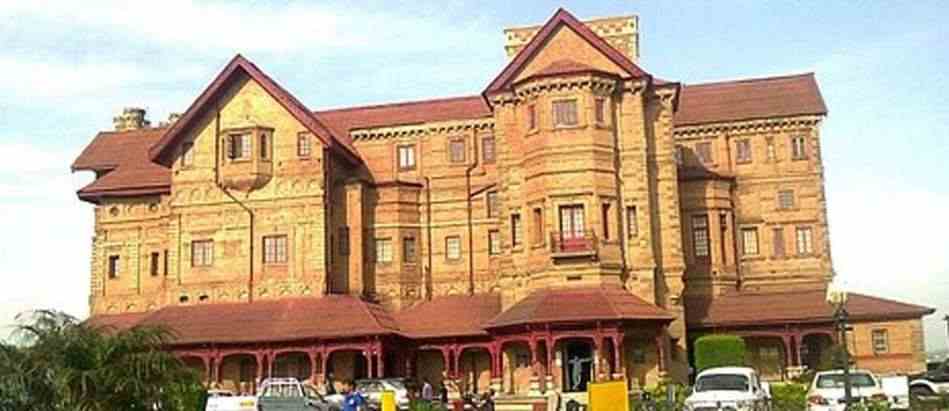 Brief Introduction about Jammu City Jammu and Kashmir's winter capital is perched on a hill overlooking the northern plains on the Shivalik Range. Raja Jamboo Lochan, who flourished in the 14th century BC, is credited with founding the city. According to folklore, Raja Jamboo Lochan arrived to the Tawi River during one of his hunting expeditions and witnessed a goat and a lion both consuming water there. The animals left after quenching their thirst and went their own ways. Astounded, the Raja gave up on his plan to go hunting and went back to his friends. His ministers clarified that this indicated that the region's soil was so moral that no living thing had animosity toward another. He was so awed by this peculiar sight that he made the decision to construct the "Jambupura" capital city on this territory, which now stands on the right bank of the River Tawi and looks out over his brother's fort. The name of this city was first given as Jambu-Nagar and then as Jammu. Jammu has traditionally been the winter capital of the former Jammu and Kashmir princely state as well as the capital of the Jammu Province (1846–1952).

The name of the city appears in the legendary Mahabharata. It has been discovered via excavation that Jammu was formerly a part of the Harappan civilisation. Akhnoor is 32 kilometres from the city of Jammu. Jammu has also yielded relics from the Maurya, Kushan, and Gupta eras. The history of Jammu after then is obscure until Raja Dhruv Deva, the Dogra ruler, took control of the city in 1730 AD. When the Dogra kings relocated their capital to its current location, Jammu emerged as a significant hub for the Pahari school of painting and other forms of art.

Innumerable temples and shrines, many of which have dazzling "shikhars" that rise into the sky, dot the city's skyline today, as though bearing witness to Raja Jambu Lochan's vision and lending the atmosphere of a holy and serene city. The name "City Of Temples" has come to refer to Jammu. The Bahu fort's Temple of Maha Kali, also known as Bahu or Bawey Wali Mata, was constructed soon after Maharaja Gulab Singh's accession in 1822 and is thought to possess powers second only to Mata Vaishno Devi in terms of mysticism. The present fort was built in 1820, along with the Manasabdar's residence inside of it. Jammu City- Jammu Holiday Packages
ABOUT SANGAM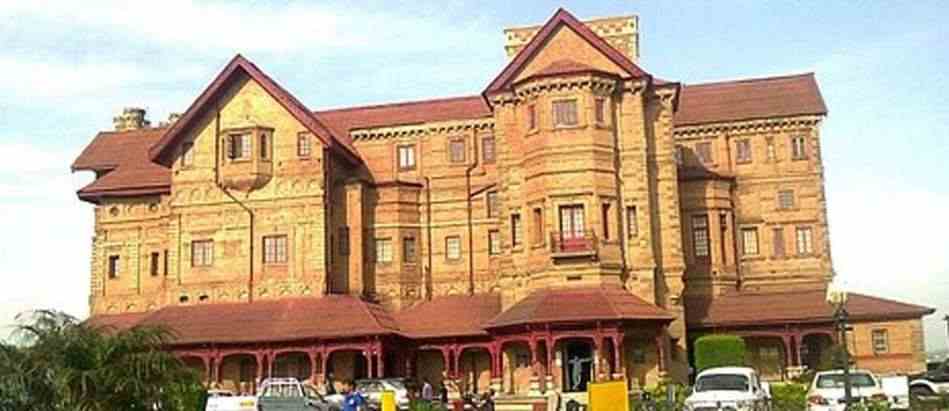 Jammu and Kashmir's winter capital is perched on a hill overlooking the northern plains on the Shivalik Range. Raja Jamboo Lochan, who flourished in the 14th century BC, is credited with founding the city. According to folklore, Raja Jamboo Lochan arrived to the Tawi River during one of his hunting expeditions and witnessed a goat and a lion both consuming water there. The animals left after quenching their thirst and went their own ways. Astounded, the Raja gave up on his plan to go hunting and went back to his friends. His ministers clarified that this indicated that the region's soil was so moral that no living thing had animosity toward another. He was so awed by this peculiar sight that he made the decision to construct the "Jambupura" capital city on this territory, which now stands on the right bank of the River Tawi and looks out over his brother's fort. The name of this city was first given as Jambu-Nagar and then as Jammu. Jammu has traditionally been the winter capital of the former Jammu and Kashmir princely state as well as the capital of the Jammu Province (1846–1952).

The name of the city appears in the legendary Mahabharata. It has been discovered via excavation that Jammu was formerly a part of the Harappan civilisation. Akhnoor is 32 kilometres from the city of Jammu. Jammu has also yielded relics from the Maurya, Kushan, and Gupta eras. The history of Jammu after then is obscure until Raja Dhruv Deva, the Dogra ruler, took control of the city in 1730 AD. When the Dogra kings relocated their capital to its current location, Jammu emerged as a significant hub for the Pahari school of painting and other forms of art.

Innumerable temples and shrines, many of which have dazzling "shikhars" that rise into the sky, dot the city's skyline today, as though bearing witness to Raja Jambu Lochan's vision and lending the atmosphere of a holy and serene city. The name "City Of Temples" has come to refer to Jammu. The Bahu fort's Temple of Maha Kali, also known as Bahu or Bawey Wali Mata, was constructed soon after Maharaja Gulab Singh's accession in 1822 and is thought to possess powers second only to Mata Vaishno Devi in terms of mysticism. The present fort was built in 1820, along with the Manasabdar's residence inside of it.