Brief Introduction of Kokarnag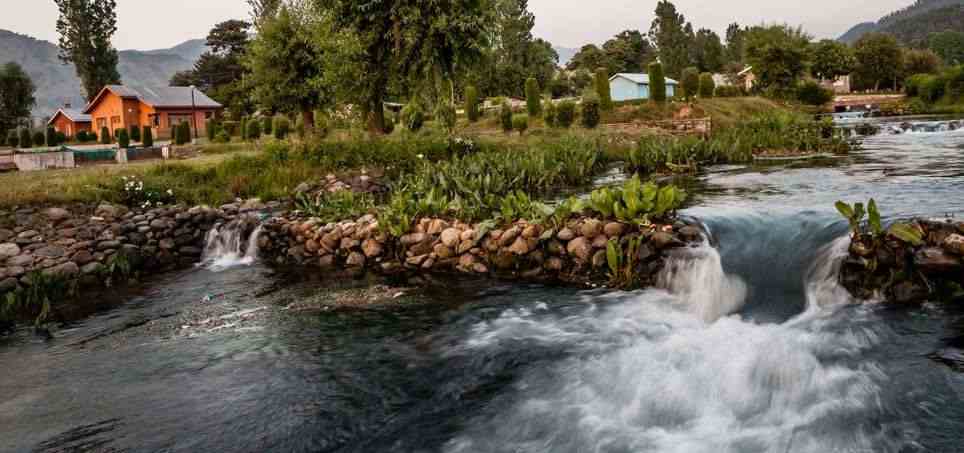 Kokernag in Kashmir,Kashmir with Kokarnag-Travel agent in kashmirAnother lovely and alluring tourist attraction in Kashmir is Kokernag. It is situated in the Anantnag district, around 70 kilometres from Srinagar. The area is blessed with magnificent, tranquil natural beauty. The area is endowed with stunning natural beauty. Here, you may find a variety of uncommon plants and flowers.

Regarding its name, Kokernag has a number of intriguing legends associated with it. Its name is made up of the two words "koker," which means "chicken," and "nag," which means "serpent." In Kashmiri, "nag" also refers to a spring of sulfuric water. The story goes that a saint arrived with a bucket at the location. He kept his bucket close by as he slept. After a while, other women arrived looking for water but were unsuccessful. When they came to the bucket and the sleeping saint, they made the decision to fill it with water. But as soon as they got close, a snake emerged from the bucket, fled, and slithered under the earth. It quickly took the shape of a chicken. Water poured out of the chicken as it dug into the earth with its paw. The spring was named Kokernag and came from this. The spring is also thought to be known as kokernag because it emerg It is also claimed that the reason it is called kokernag is because the assortment of different springs resembles a chicken claw. If not, the location's true name is Bindoo Zalangam.

Kokernag is a lovely location with wonderful picturesque views, with the garden surrounding the spring being a personal favourite. The waterfall is a stunning tourist destination. However, the Papa-shudan Nag, a sulphur spring thought to have healing energy, is the most significant tourist destination. The water is renowned for its ability to aid with digestion and other medicinal benefits.

Since trout fish may be found in these waterways, this tourist destination is also well-known for its fishing. In little pools that the agency has built up, trout fish are raised. The section sells fish that you may buy. They are regarded as one of the best kinds and have a fantastic flavour.

In Kokernag, there is also a botanical garden that has grown to be quite well-liked by both visitors and residents. There are several plants, flowers, and trees in the garden. High alpine woods, home to several unique creatures, serve as the scene's backdrop. Brief Introduction of Kokarnag
ABOUT Kokarnag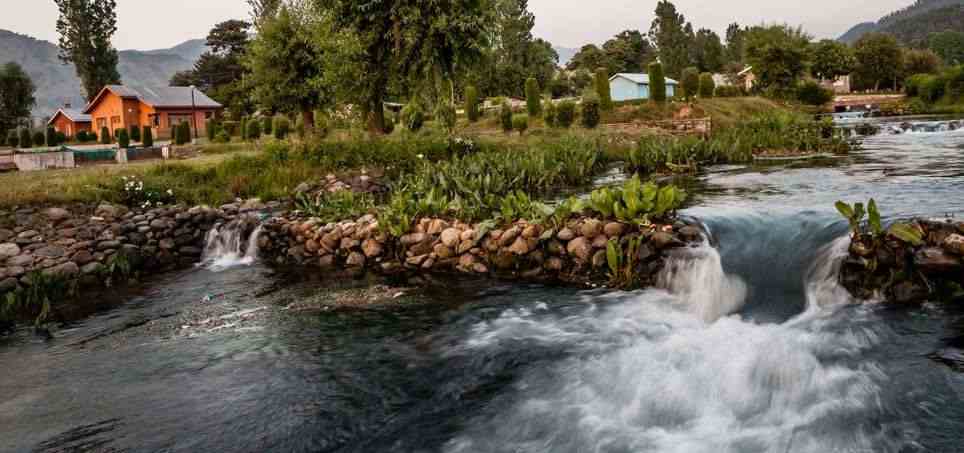 Another lovely and alluring tourist attraction in Kashmir is Kokernag. It is situated in the Anantnag district, around 70 kilometres from Srinagar. The area is blessed with magnificent, tranquil natural beauty. The area is endowed with stunning natural beauty. Here, you may find a variety of uncommon plants and flowers.

Regarding its name, Kokernag has a number of intriguing legends associated with it. Its name is made up of the two words "koker," which means "chicken," and "nag," which means "serpent." In Kashmiri, "nag" also refers to a spring of sulfuric water. The story goes that a saint arrived with a bucket at the location. He kept his bucket close by as he slept. After a while, other women arrived looking for water but were unsuccessful. When they came to the bucket and the sleeping saint, they made the decision to fill it with water. But as soon as they got close, a snake emerged from the bucket, fled, and slithered under the earth. It quickly took the shape of a chicken. Water poured out of the chicken as it dug into the earth with its paw. The spring was named Kokernag and came from this. The spring is also thought to be known as kokernag because it emerg It is also claimed that the reason it is called kokernag is because the assortment of different springs resembles a chicken claw. If not, the location's true name is Bindoo Zalangam.

Kokernag is a lovely location with wonderful picturesque views, with the garden surrounding the spring being a personal favourite. The waterfall is a stunning tourist destination. However, the Papa-shudan Nag, a sulphur spring thought to have healing energy, is the most significant tourist destination. The water is renowned for its ability to aid with digestion and other medicinal benefits.

Since trout fish may be found in these waterways, this tourist destination is also well-known for its fishing. In little pools that the agency has built up, trout fish are raised. The section sells fish that you may buy. They are regarded as one of the best kinds and have a fantastic flavour.

In Kokernag, there is also a botanical garden that has grown to be quite well-liked by both visitors and residents. There are several plants, flowers, and trees in the garden. High alpine woods, home to several unique creatures, serve as the scene's backdrop.