Brief Introduction of CHASHMA SHAHI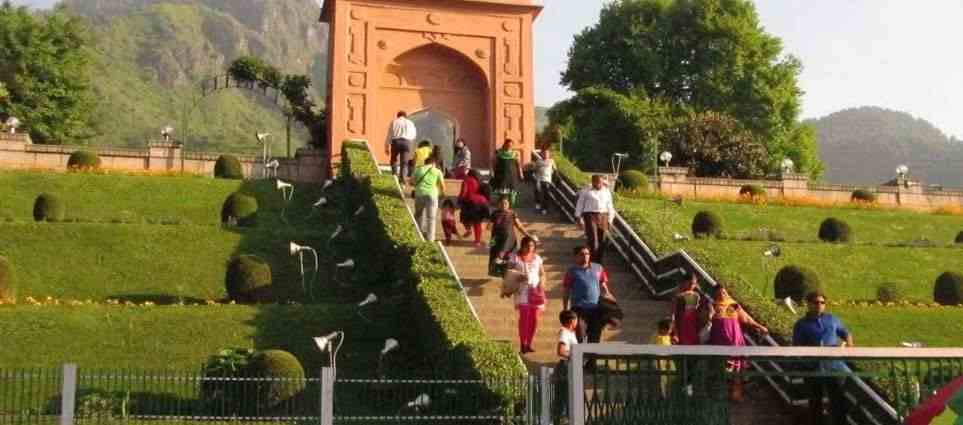 Brief Introduction of CHASHMA SHAHI - Near Rajbhawan (the governor's house), on the sloping slopes of the Zabarwan Range, nine kilometres outside of Srinagar, is Chashma Shahi, also known as the Royal Spring. The tiniest and most alluring of Srinagar's Mughal gardens, it is positioned halfway up the Dal side of the hillside and offers views of the enormous lake below and the distant, snow-capped Himalayan mountain ranges. The Mughal emperor Shah Jahan established the garden in 1632 AD and had a spring built around it. The spring is renowned for its clear, cool, and sparkling waters, which have both therapeutic and digestive characteristics. Chashma Shahi is "architecturally the most lovely of the gardens around Srinagar," according to renowned author Aldous Huxley.

Chashma Shahi is a one-acre complex that is 108 by 38 metres and features three terraces, an aqueduct, waterfalls, and fountains. The fountains are constructed such that spring water serves as their source. Water then cascades down a polished black stone chute to a lower terrace along the pavilion's floor. The Persian design of the artistically constructed garden puts a lot of emphasis on the spring, whose water runs through its centre in terraces and gives it a calm and vibrant appearance.

A set of stairs leading up along the terraces to the spring leads guests to the hillside garden. Its water has been so beloved by the Mughal kings that during Shah Jahan's rule, it used to be transported all the way from Srinagar to Agra. Additionally, Jawahar Lal Nehru used to transport the springwater from Delhi. The Boulevard Road, which travels beside the Dal lake's shores, connects to the garden. For boarding and lodging, there are numerous hotels and eateries close to the garden. If you Are looging for Kashmir Holiday Package then You have Landed on thr right Page
ABOUT cheshmashahi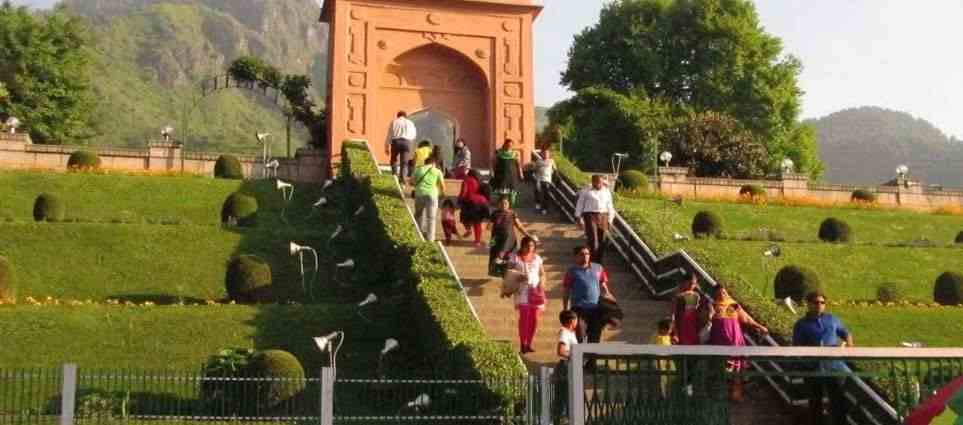 Near Rajbhawan (the governor's house), on the sloping slopes of the Zabarwan Range, nine kilometres outside of Srinagar, is Chashma Shahi, also known as the Royal Spring. The tiniest and most alluring of Srinagar's Mughal gardens, it is positioned halfway up the Dal side of the hillside and offers views of the enormous lake below and the distant, snow-capped Himalayan mountain ranges. The Mughal emperor Shah Jahan established the garden in 1632 AD and had a spring built around it. The spring is renowned for its clear, cool, and sparkling waters, which have both therapeutic and digestive characteristics. Chashma Shahi is "architecturally the most lovely of the gardens around Srinagar," according to renowned author Aldous Huxley.

Chashma Shahi is a one-acre complex that is 108 by 38 metres and features three terraces, an aqueduct, waterfalls, and fountains. The fountains are constructed such that spring water serves as their source. Water then cascades down a polished black stone chute to a lower terrace along the pavilion's floor. The Persian design of the artistically constructed garden puts a lot of emphasis on the spring, whose water runs through its centre in terraces and gives it a calm and vibrant appearance.

A set of stairs leading up along the terraces to the spring leads guests to the hillside garden. Its water has been so beloved by the Mughal kings that during Shah Jahan's rule, it used to be transported all the way from Srinagar to Agra. Additionally, Jawahar Lal Nehru used to transport the springwater from Delhi. The Boulevard Road, which travels beside the Dal lake's shores, connects to the garden. For boarding and lodging, there are numerous hotels and eateries close to the garden.