Brief Introduction of Baisaran Valley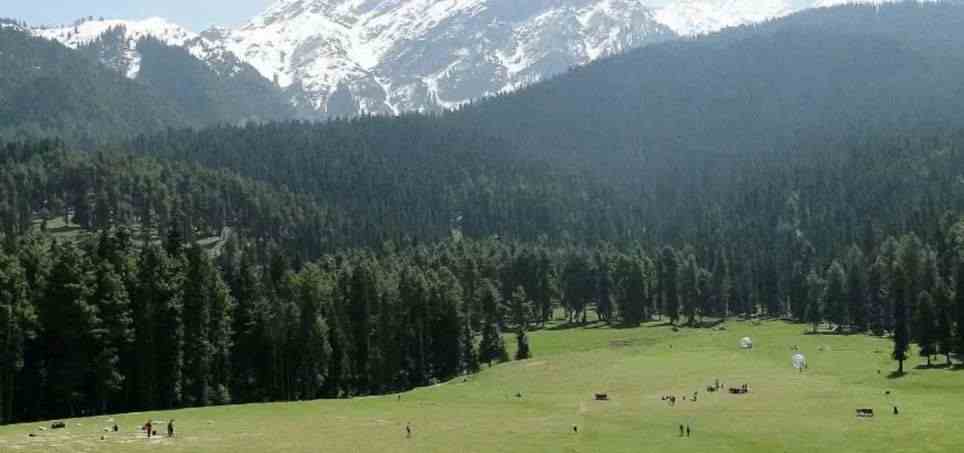 Brief Introduction of Baisaran Valley About Baisaran Valley in Pahalgam, Kashmir

The Baisaran Valley, often known as mini-Switzerland due of its stunning splendour, is a popular tourist attraction and is only 5 kilometres from Pahalgam in Kashmir's Anantnag district. It is a beautiful green meadow bordered by snow-capped mountains and studded with thick pine woods. This well-known offbeat tourist destination in Jammu and Kashmir is excellent for anyone who wish to relax in nature. Additionally, it serves as a camping area for hikers heading to Tulian Lake. On the way to Baisaran, you may stop at several well-known tourist destinations including Kanimarg, Pahalgam Old Village, Kashmir Valley Point, Dabyan, and Deon Valley Point. From here, you can also take in expansive views of Pahalgam town and Lidder Valley.

Top Things to Do in Baisaran

Horse rides
Pony ride
Ziplining
Zorbing

Best Time to Visit in Baisaran Valley

The type of experience you seek will determine the optimal time to visit Baisaran. Visit here from January to March if you want to take advantage of the snow. Visit there during April and June to take advantage of the foliage and good weather. How to reach Baisaran Valley?

Pony rides are available from Pahalgam to bring you to Baisaran, which is only 5 kilometres away. If you are physically active or regularly work out, you may also enjoy a 60-minute hike to Baisaran.
About Baisaran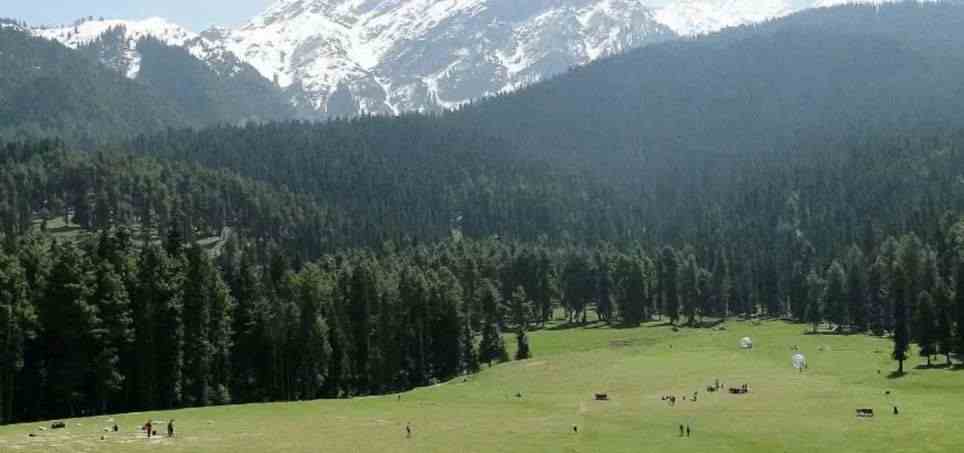 About Baisaran Valley in Pahalgam, Kashmir

The Baisaran Valley, often known as mini-Switzerland due of its stunning splendour, is a popular tourist attraction and is only 5 kilometres from Pahalgam in Kashmir's Anantnag district. It is a beautiful green meadow bordered by snow-capped mountains and studded with thick pine woods. This well-known offbeat tourist destination in Jammu and Kashmir is excellent for anyone who wish to relax in nature. Additionally, it serves as a camping area for hikers heading to Tulian Lake. On the way to Baisaran, you may stop at several well-known tourist destinations including Kanimarg, Pahalgam Old Village, Kashmir Valley Point, Dabyan, and Deon Valley Point. From here, you can also take in expansive views of Pahalgam town and Lidder Valley.

Top Things to Do in Baisaran

Horse rides
Pony ride
Ziplining
Zorbing

Best Time to Visit in Baisaran Valley

The type of experience you seek will determine the optimal time to visit Baisaran. Visit here from January to March if you want to take advantage of the snow. Visit there during April and June to take advantage of the foliage and good weather. How to reach Baisaran Valley?

Pony rides are available from Pahalgam to bring you to Baisaran, which is only 5 kilometres away. If you are physically active or regularly work out, you may also enjoy a 60-minute hike to Baisaran. Baisaran Valley Pahalgam-4 Nnight/5 Days Kashmir Trip in which pahalgam is included