Brief Introduction of BALTAL CAMPING BASE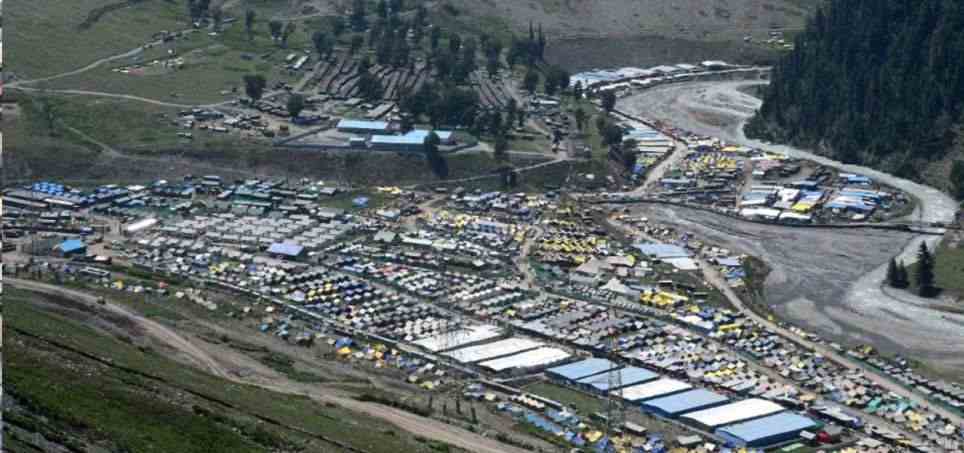 Brief Introduction of BALTAL CAMPING BASE In Jammu and Kashmir, Baltal is a pilgrims' camping area located 15 kilometres north of Sonamarg on the Sind River at the base of the Zojila pass (India). This little valley is only a day's travel from the sacred cave of Amarnath and offers a more expedient high-altitude detour.

Baltal, located in the highland grasslands at a height of 2,743 metres, serves as the starting point for pilgrims travelling 14 kilometres to the Amarnath Caves. The location has tents set up for the pilgrims to stay the night. Sonmarg may be reached from Baltal in one hour by bus or cab. It takes around 45 minutes to get there from Pahalgam, which is 24 kilometres distant. From Pahalgam, it takes hikers around 5 hours to get to Baltal.

Baltal Meadows, which are renowned for its beautiful beauty, provides affordable tent lodging for both pilgrims and visitors. The sacred Amarnath Caves may be reached through pony rides or, for those who can afford it, by helicopter. Passengers from helicopters must unload at Panjtarni and walk or ride a pony 5 kilometres to the cave. The 14 mile journey from Baltal to Amarnath, which is on a meandering, hilly route, takes hikers roughly 4 hours. On the road, there are inexpensive tea cafes. BALTAL CAMPING BASE,Pilgrimage Kashmir Packages
ABOUT Baltal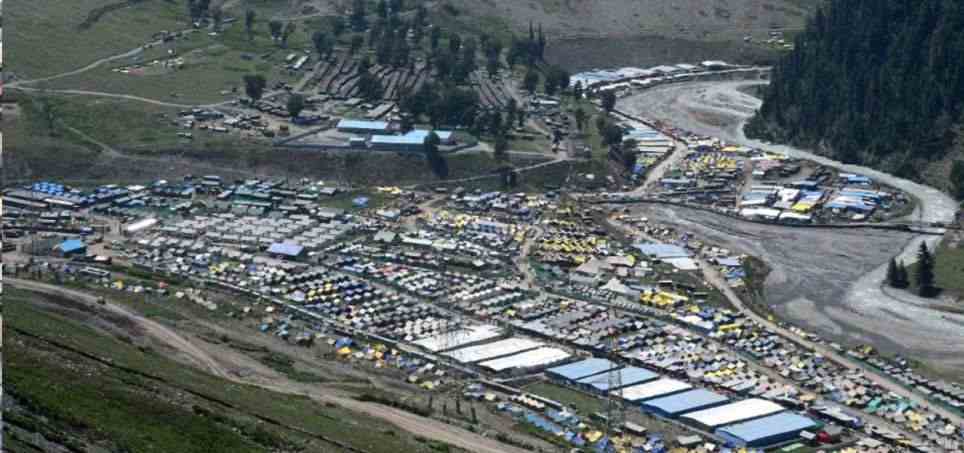 In Jammu and Kashmir, Baltal is a pilgrims' camping area located 15 kilometres north of Sonamarg on the Sind River at the base of the Zojila pass (India). This little valley is only a day's travel from the sacred cave of Amarnath and offers a more expedient high-altitude detour.

Baltal, located in the highland grasslands at a height of 2,743 metres, serves as the starting point for pilgrims travelling 14 kilometres to the Amarnath Caves. The location has tents set up for the pilgrims to stay the night. Sonmarg may be reached from Baltal in one hour by bus or cab. It takes around 45 minutes to get there from Pahalgam, which is 24 kilometres distant. From Pahalgam, it takes hikers around 5 hours to get to Baltal.

Baltal Meadows, which are renowned for its beautiful beauty, provides affordable tent lodging for both pilgrims and visitors. The sacred Amarnath Caves may be reached through pony rides or, for those who can afford it, by helicopter. Passengers from helicopters must unload at Panjtarni and walk or ride a pony 5 kilometres to the cave. The 14 mile journey from Baltal to Amarnath, which is on a meandering, hilly route, takes hikers roughly 4 hours. On the road, there are inexpensive tea cafes.