Brief Introduction of Apharwat peak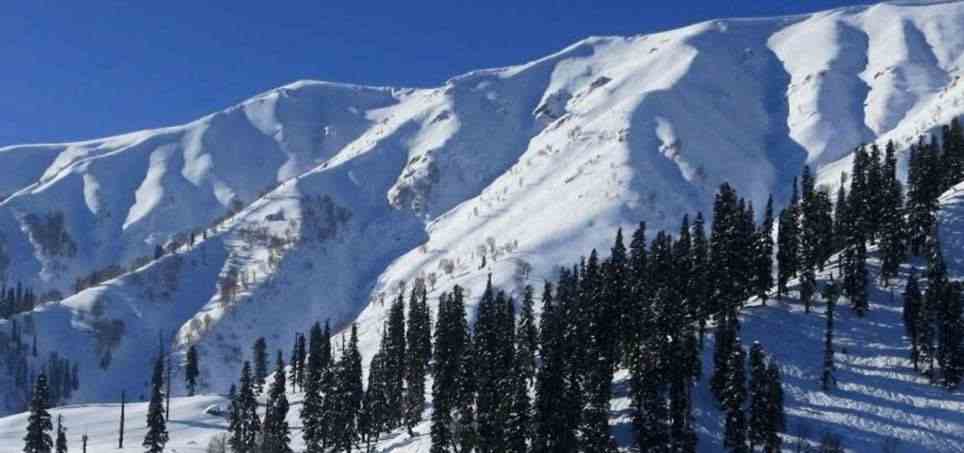 Brief Introduction of Apharwat peakBrief Introduction of Apharwat peak One of the primary tourist destinations in Gulmarg is Apharwat Peak. Every year, ski enthusiasts go to this mountain to indulge in their pastime. You will definitely have an extraordinary skiing experience here. You wouldn't dispute this post's mention of your trip to Apharwat Peak given that Kashmir is frequently referred to as the Switzerland of India. There is no better spot to begin how to ski than in Apharwat peak if you are just starting out. You have the opportunity to learn this adventure sport of skiing here and to sharpen your rusty abilities. Even the most skilled skiers will find the summits challenging since they are entirely covered in snow on all sides.

You may take a short and comfortable sleigh ride to the summit of the Apharwat mountain if skiing is not your thing. You will never forget this great experience on its own. To put it mildly, the vista you will get to take in throughout your journey to the peak's top tip will leave you speechless.

The peak's proximity to Alpathar Lake ensures a spectacular view from the summit throughout the whole year (be it summer or winter). The Apharwat mountain has a radically distinct appearance in the summer and the winter. The winter perspective will offer you the snow-whitey aspect, whilst the summer view provides you more opportunity to appreciate its lush green surrounds.

It would be accurate to characterise this peak's splendour in a few words as charming snowy peaks with a tranquil, dreamlike lake on its side. The majestic grandeur of the soaring hills is reflected in the motionless lake's surface. The lush surroundings only serve to enhance the entire postcard-worthy scene.

You will be transported to a mythical country, distant from the realities of earthly issues, by the view of and from Apharwat Peak. The environment also offers opportunities for stunning photographic moments and once-in-a-lifetime shots for photography aficionados. If you've never seen real snow fall, you must climb to this summit. While you're up there, make a snowman or have a snowball war with your family and friends.

Do not miss visiting the Apharwat peak when visiting Gulmarg. It is just about 13 km away from Gulmarg and is a must visit tourist spot. The journey to the Apharwat peak will be more enjoyable than being there, what with the wonderful scenery to ogle at! Apharwat Peak Gulmarg,Kashmir Holidays 7 Night 8 Days is best packages if you waint to book call 6005588304
About Apharwat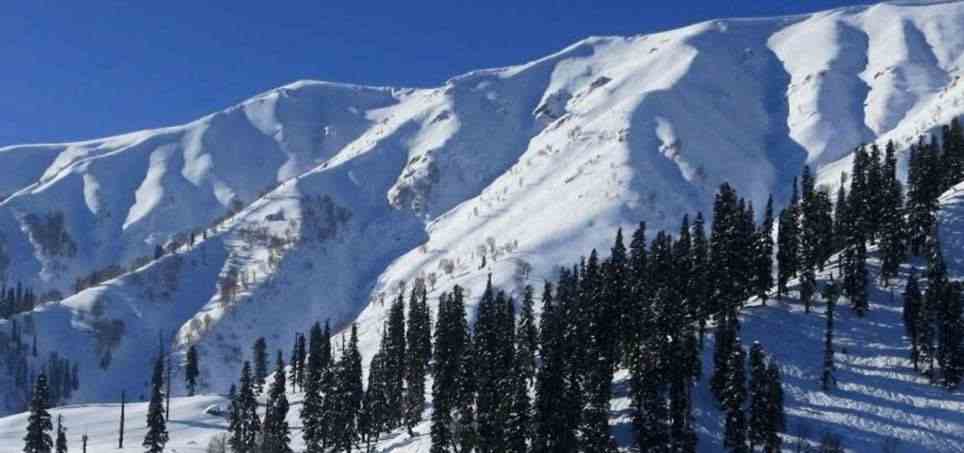 One of the primary tourist destinations in Gulmarg is Apharwat Peak. Every year, ski enthusiasts go to this mountain to indulge in their pastime. You will definitely have an extraordinary skiing experience here. You wouldn't dispute this post's mention of your trip to Apharwat Peak given that Kashmir is frequently referred to as the Switzerland of India. There is no better spot to begin how to ski than in Apharwat peak if you are just starting out. You have the opportunity to learn this adventure sport of skiing here and to sharpen your rusty abilities. Even the most skilled skiers will find the summits challenging since they are entirely covered in snow on all sides.

You may take a short and comfortable sleigh ride to the summit of the Apharwat mountain if skiing is not your thing. You will never forget this great experience on its own. To put it mildly, the vista you will get to take in throughout your journey to the peak's top tip will leave you speechless.

The peak's proximity to Alpathar Lake ensures a spectacular view from the summit throughout the whole year (be it summer or winter). The Apharwat mountain has a radically distinct appearance in the summer and the winter. The winter perspective will offer you the snow-whitey aspect, whilst the summer view provides you more opportunity to appreciate its lush green surrounds.

It would be accurate to characterise this peak's splendour in a few words as charming snowy peaks with a tranquil, dreamlike lake on its side. The majestic grandeur of the soaring hills is reflected in the motionless lake's surface. The lush surroundings only serve to enhance the entire postcard-worthy scene.

You will be transported to a mythical country, distant from the realities of earthly issues, by the view of and from Apharwat Peak. The environment also offers opportunities for stunning photographic moments and once-in-a-lifetime shots for photography aficionados. If you've never seen real snow fall, you must climb to this summit. While you're up there, make a snowman or have a snowball war with your family and friends.

Do not miss visiting the Apharwat peak when visiting Gulmarg. It is just about 13 km away from Gulmarg and is a must visit tourist spot. The journey to the Apharwat peak will be more enjoyable than being there, what with the wonderful scenery to ogle at!